Workplace Health Management,
as it should be!
Every company is different and has unique requirements towards its employees. Therefore, in the area of Workplace Health Management (WHM) we offer no ready-made standard packages. Instead, our holistic approach will analyse the work environment, the specific movement patterns and the psychological and physical requirements your employees are exposed to every day.
In order to achieve long-term positive effects, we place great emphasis on the sustainability of all measures, which we ensure through refresher courses, individual posters on exercise and training, and impulse coaching.
In planning and implementation we are supported by our multi-faceted team, which includes sports scientists, medical doctors, and nutritional scientists.
1. Consultation free of charge
After you have contacted us, we will be happy to advise you on all your questions relating to Workplace Health Management, free of charge and without obligation. After the consultation, a first site inspection may take place, in which we can gather some first impressions and collect information about your company, such as size, number of employees, workplace layout, etc. Getting to know each other serves to answer your questions as well as getting to know each other personally.
2. Needs analysis
We must determine your exact needs, in case after a successful consultation you will want us to make you an offer. In addition to the requirements of corporate management and HR, employees may set themselves other goals for Workplace Health Management. We will listen to both sides and, in the next step, develop a timetable together with you to ensure the best possible launch. One of the instruments to get the workforce involved early on in the process might be an anonymous employee survey.
3. Working groups, workshops, interviews
In addition to an employee survey, there are other tools to get all the different players involved in the next step. Important decision-makers such as HR health managers, team leaders and executives, and important multipliers such as shift supervisors and long-term employees will cooperate in working groups to develop (and later implement) important factors that contribute to the success of WHM. Initially, this can be achieved e.g. by developing a common definition of health or by implementing individual WHM measures into daily routines or into the work environment.
Depending on the structure of the company, it may make sense to prepare managers via workshops for the introduction of WHM and the resulting requirements. In our experience, the integration of executives according to the top-down principle is one of the decisive factors for the success of any WHM.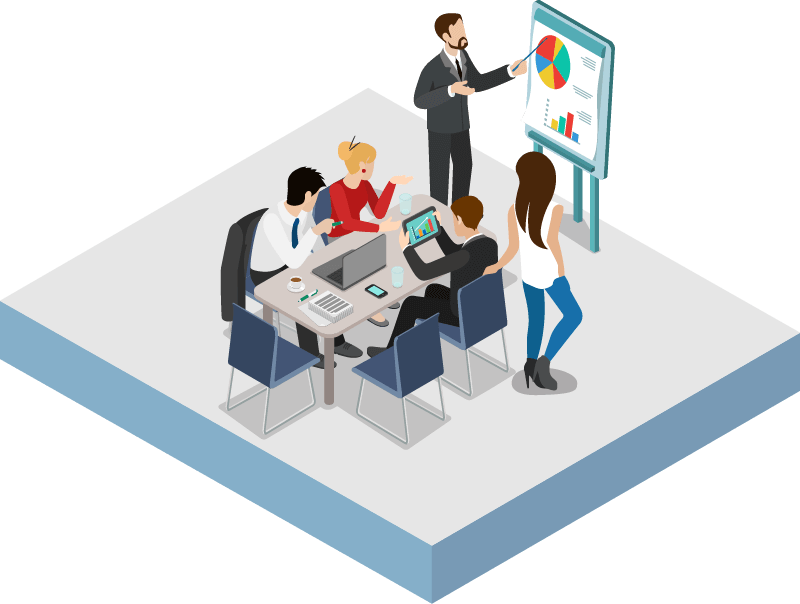 4. Concept
After we have gathered and evaluated all necessary information from the previous steps, we will create a concept for your individual WHM. The concept encompasses all the individual WHM measures we have developed for you, each detailing content, number, and duration.
It also includes a modular offer listing the prices of the individual measures, and a potential schedule of WHM measures for the first 6–12 months.
5. Introduction of WHM
Depending on various factors, such as the scope of the individual measures, days, weeks, or sometimes even months may pass from the initial consultation to the launch of your WHM.
All necessary steps for its kick-off will be taken as soon as a date is set. After the launch, all the agreed measures will be carried out promptly, and we will constantly be discussing their implementation with your company's WHM contact.
6. Implementing WHM measures
The previously agreed WHM measures are implemented in the previously defined time frame and are continuously evaluated. Prioritization, number, and length of the WHM measures can be flexibly adapted at any time, since unforeseeable events often change a company's requirements.
7. Evaluation/controlling
Naturally, we will make the WHM's success visible. An evaluation enables us to adapt and optimise your WHM at any time. We will decide together with you, which factors will be measured and at what time.
Monthly controlling lists will ensure full cost control and the business administration of the WHM.
It is not least a question of costs whether all of the measures we offer can be implemented. That is why our offer also includes a recommendation on the priority of the individual modules and their benefits and, if necessary, a proposal for phasing them.
In any case, we will continuously analyse and document the success of all measures and translate them into recommendations for adapting your WHM. Like any innovation, a WHM's success in no small part depends on your employees' and managers' acceptance and curiosity. That is why we offer lectures and workshops on all WHM measures which may be held before or during the WHM's launch.